Olympia Nelson with Dad Robert Nelson, Mum Polixeni Papapetrou and Brother Solomon Nelson, 2008
Photographer Polixeni Papapetrou, art critic Robert Nelson and kids Olympia Nelson and Solomon facing critics of Polixeni's portrait of Olympia head on for The Age in 2008. What a legacy she has left. Thoughts with her family and friends.

This was one of those shoots done on the fly, right on deadline. The whole family were pros, Polixeni rushing home from somewhere to be available. I was on the late shift, rushing from this job about skateboarding in the city, also shot late in the day when the light was fading.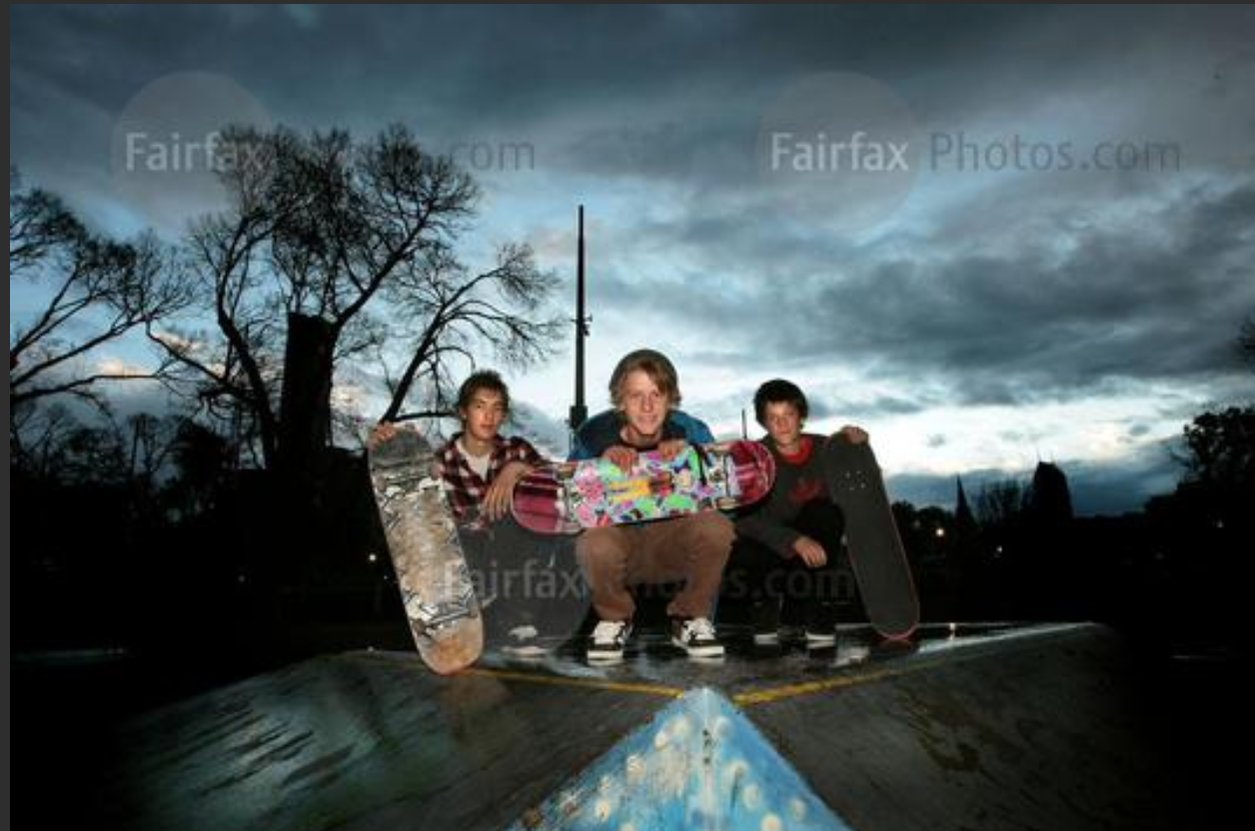 Looking at this of portrait of Polixeni and her family now, I can see how much I've learnt since then about lighting. I was having trouble lighting Robert and Polixeni and also making sure there were no reflections on the portrait of Olympia. Lighting people in front of glass is fiddly. You can see where the flash has hit the portrait on the edge. Robert and Polixeni had to keep angling the portrait to avoid the flash hitting the glass. From memory I had a flash in a softbox lighting Olympia and a flash on books on the floor lighting Solomon. I was also getting urgent calls from the desk.. it felt like the job needed to be filed before it was even shot. I love it when the subjects are collaborative. The family were so great with me and also understood the urgency to get the job done fast. They were completely on board with me, enthusiastic about placing Olympia in the same pose as she's in in the portrait. Like so many of these jobs, I was in their home for such a brief moment before having to rush back to my car to file. But it was an intense moment where I shared myself with them and they me. I love that exchange that happens when making portraits.
read more about Polixeni here in this story by Deb Cuthbertson
https://www.smh.com.au/entertainment/art-and-design/photographic-artist-polixeni-papapetrou-dies-aged-57-20180411-p4z8z8.html